Here's What Happens When You Really Try to Help 40,000 Low-Income People
Posted on April 15, 2015 by Jenn Stanley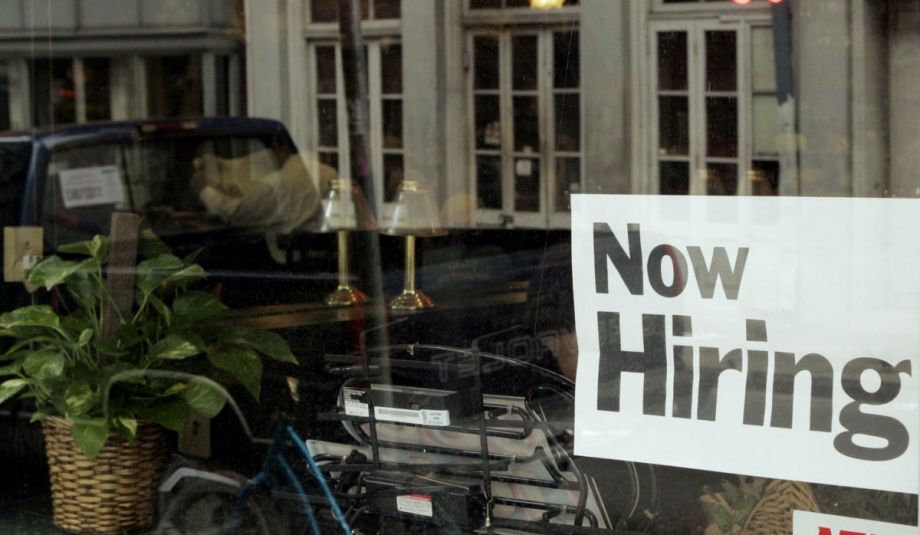 (AP Photo/James A. Finley)
If there were just one perfect solution to every urban problem, we could probably get away with publishing fewer words on Next City each day. Instead, smart cities — and planners and advocates and so on — tackle the challenges cities face with a pretty big toolbox.
Just last month, contributor Marielle Mondon wrote about an Urban Institute report that argued that "the most effective way to beat poverty in New York would be a combination of … programs — which could cut the overall poverty rate in the city by between 44 and 69 percent." In the arsenal: increasing the number of housing vouchers, New York City's earned-income tax credit, and the Paycheck Plus program.
A new self-study from LISC (LISC) underscores the payoff of a multi-pronged approach. After analyzing its own efforts to help people find financial health, the community development organization notes that low-income people have a better chance at economic stability when they access a "bundled" set services: namely, job training/placement services, public benefits and financial coaching.
The study looked at 40,000 low-income clients (of LISC's financial opportunity centers) who received assistance with job placement, budget-setting, improving credit and saving for the future. Of those who were most engaged with the program, 74 percent were placed in jobs, 78 percent retained those jobs, and 76 percent raised their net incomes.
The report also breaks down how that assistance, individually and bundled, has played out in dollars and cents: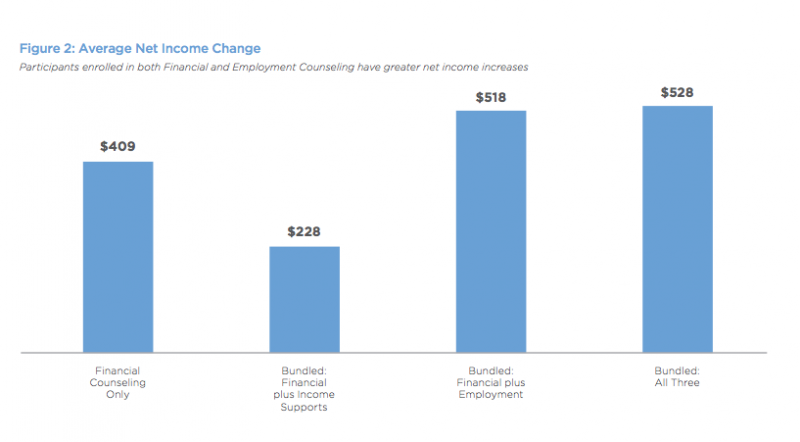 "What sets [these LISC centers] apart from traditional workforce development programs is the bundling of employment services and financial coaching — those are at its core," Michael Rubinger, president and CEO of LISC, said in a statement. "Families that have struggled for years — and in some cases, for generations — find that they have someone in their corner, a financial coach who understands how to address their challenges and can help them change course. That can make all the difference."
Comments: 0